Date/Time
Date(s) - July 31st, 2017
8:00 am - 4:00 pm
Location
Zodiac Arresting Systems
Introduction to JI and Overview of TWI with Plant Tour
Workshop & Plant Tour
July 31, 2017
8:00 am – 4:00 pm
Location:
Zodiac Arresting Systems America (ZASA)
2550 Market St.
Aston, Pennsylvania 19014–3426
Details and Registration Online at AME
Contact AME: 224-232-5980 | conference@ame.org
Cost:
Member Fee – $195/person
Student Members – $195/person
Non-Member Fee – $295/person
DESCRIPTION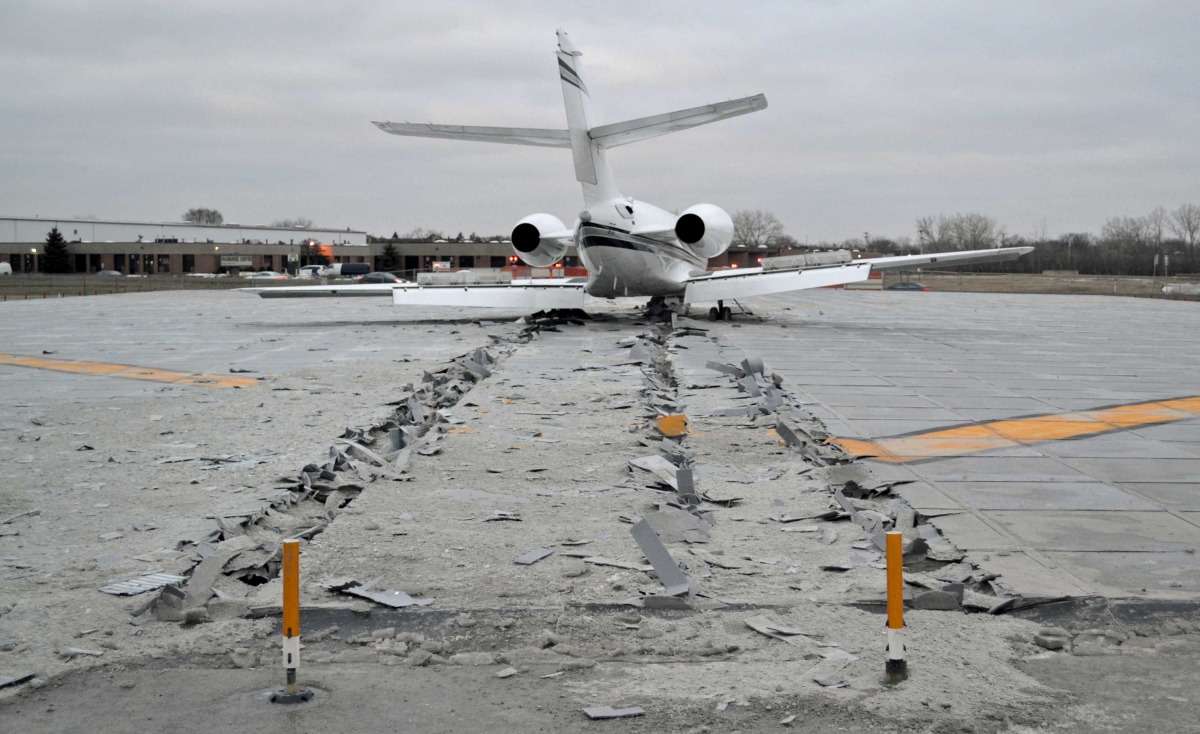 Understand the importance of job instruction and it's link to the training within industry concept. You will have the opportunity to question ZASA leaders about their experiences. During the workshop portion of the event, you will participate in a hands on exercise to create a job breakdown sheet and then physically perform that task.
HOST COMPANY

Zodiac Arresting Systems America (ZASA)
Zodiac Arresting Systems America (formerly known as Esco) is a world leading designer and manufacturer of aircraft arresting systems. From the earliest days of aviation (air mail pick-up) and for more than seventy years, ZASA has developed products for the controlled deceleration of aircraft, including the Space Shuttle. ZASA consists of two distinct business operations, each focusing on continuous improvement. The Aston, PA operation is deeply engaged in developing job instructions for it's work cells. ZASA is also utilizing CI tools such as visual management, structured problem solving, A3s and FMEA. zodiacaerospace.com
AGENDA
8:00 a.m.   –   8:30 a.m.   Registration, refreshments and introductions
8:30 a.m.   – 10:30 a.m.   Presentation and tour of Zodiac Arresting Systems, Q&A
10:30 a.m. – 10:45 a.m.   Break
10:45 a.m. – 11:45 a.m.   Introduction to JI/TWI
11:45 a.m. – 12:30 p.m.   Lunch
12:30 p.m. –   1:45 p.m.   ZASA examples, experiences and discussion
1:45 p.m.   –   2:00 p.m.   Break
2:00 p.m.   –   3:30 p.m.   Job breakdown sheet exercise and practice
3:30 p.m.   –   4:00 p.m.   Wrap-up
WHO SHOULD ATTEND
This event will benefit anyone interested in learning about the need for job instructions and anyone thinking about / beginning to develop job instructions within their organization.
PARTICIPANT BENEFITS
The opportunity to see real world standard work examples from two distinct manufacturing processes within one organization. The attendees will leave with some basic foundation material to help in their continued journey of creating their own work instructions.
OTHER REGISTRATION INFORMATION
You can become an AME member during the registration process for $150 per year and obtain the discounted AME member rate for this event. Your membership will also entitle you to a registration discount for all future AME conferences, seminars, workshops and webinars for one year. Additionally, you will receive a subscription to the award winning Target magazine and much more.
Payment or purchase order must be received by the AME office five days prior to the event start date. If no payment or PO number is received, you will be asked to pay with a credit card or check at the event before entry.
Cancellation Policy: Enrollment fee less a $100 non-refundable registration charge will be refunded up to one week before the event. Substitutions may be made up to three days prior to the start of the workshop.
Notes: This event may be cancelled by AME for any reason. AME is not responsible for incidental costs incurred by registrants. By registering for this meeting, I hereby acknowledge and agree that AME or its agents may take photographs of me during events and may use those photographs for AME's purposes, including but not limited to news and promotional purposes, without further compensation to me.